Mission



Amstergreen Management Group (AMG) offers Professional Representation and Support to Manufacturers and Distributors of Network IP Video Security &Surveillance, Closed Circuit Television (CCTV), Analog to IP Video System conversion, Integration of IP Video & Access Controls Systems, Industrial-Grade Wireless Ethernet Networks, Access Control/Intrusion, and Commercial & Residential Audio & Sound markets.
AMG's Products are a broad mix of high technology applications and services that are designed and function as integrated solutions for the Physical Security industry and today's demand for converged IP based network markets.

At AMG-Amstergreen Management Group , we are totally committed to ensuring quality and reliability in our products and operating under a single focus of delivering advanced technologies and innovative system solutions to our customers.

The core principles that drive our company's success are ultimately our customers success are:

1. Offer the best, most professional level of service and support available in the industry.

2. Provide excellent, comprehensive sales and industry training to our customers, prospective clients, and industry professionals.

3. Deliver services in the spirit of fostering long-term relationships with industry professionals, principles, and customers by exceeding all expectations.

4. Promote and conduct service excellence, honor, and integrity in all facets of our business.

5. Create unique value propositions and deliver integrated solutions that enable our customers to achieve their goals in shorter time by providing exceptional support, service, and quality products that return a lower total life cycle cost.
Quick Links for AMG Sales and Service in AL, GA. NC, SC, TN & MS:
Contact AMG Sales Group
Request Product Literature, Click Here!
Send for General Information: Click Here!
People
*Rod Warren , is VP of Sales for AMG and has 20 years of experience representing manufacturers in the CCTV, Network IP Video Surveillance, Wireless Security, Intrusion, Access Control, Fire/Burglar and Audio & Sound markets in the Southeastern U.S. and 25 years combined sales, buying, and industry wide experience.
Along with his wife, Gail Warren, who is President and handles the Operations of the Company, they co-founded Amstergreen Management Group (AMG) in 2004. Rod, a graduate of Vanderbilt University in Nashville, TN, is an author of several "Best in Class" NBFAA CCTV approved CEU training courses including his latest "IP Video at the Network Edge".

* Products sold include Analog CCTV and Network IP Cameras, HD Ready IP Video Systems, Long Range Wireless Ethernet Networking Systems, Access Control, Intrusion, Audio & Sound, Digital Video Recorders (DVR), Multiplexers, Remote Video Transmission, & Camera Domes/Housings & Lenses.

* Authored NBFAA approved CEU training course on Digital Video Recording and Remote Video Transmission.
---
To find out more about AMG-Amstergreen Management, our Manufacturers, Distributors, their locations, schedule a training or demonstration session visit, please use theses links or contact information provided below: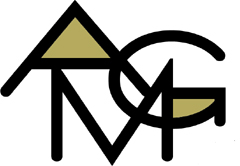 AMG-Amstergreen Management Group
740 Amster Green Drive Atlanta, GA 30350 770.331.2872 or 770.551.0590 fax
www.amgrep.com mail to:info@amgrep.com
Home | Contact AMG | Manufacturers | Copyright © 2007 All rights reserved. | Distributors | Territory | Training